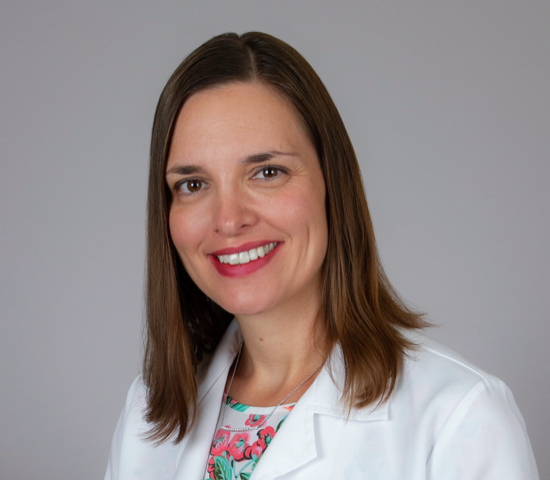 Dr. Kristen Uquillas is a Maternal-Fetal Medicine physician and board-certified obstetrician and gynecologist who specializes in high-risk pregnancies and prenatal ultrasound. Dr. Uquillas graduated from Dartmouth College with a Bachelor of Arts in Psychological and Brain Sciences. She earned her medical degree from Stanford University School of Medicine.
Dr. Uquillas completed her Obstetrics & Gynecology residency training at the New York University School of Medicine, where she was elected Education Chief Resident. At the completion of her residency, she was awarded both the Robert F. Porges Honor Resident Award and Senior Resident Research Award. She subsequently completed a fellowship in Simulation and Education at the New York Simulation Center for the Health Sciences and Institute for Medical Simulation & Advanced Learning.
Dr. Uquillas completed her subspecialty fellowship training in Maternal-Fetal Medicine at LAC+USC Medical Center. She then served as Assistant Professor of Clinical Obstetrics & Gynecology for the Division of Maternal-Fetal Medicine at the University of Southern California, Keck School of Medicine. During that time, she was also the Director of Obstetrical Simulation, developing and implementing obstetric emergency simulation trainings for interdisciplinary teams of residents and nurses.
Throughout her career, Dr. Uquillas has distinguished herself as a clinician, educator, and researcher. She has presented numerous abstracts at national conferences and has multiple publications in peer-reviewed journals.
Dr. Uquillas is a Fellow of the American College of Obstetricians & Gynecologists and an active member of the Society for Maternal Fetal Medicine, American Institute for Ultrasound in Medicine, and the Society for Simulation in Healthcare.
Professional Affiliations:
Hospital Affiliations: