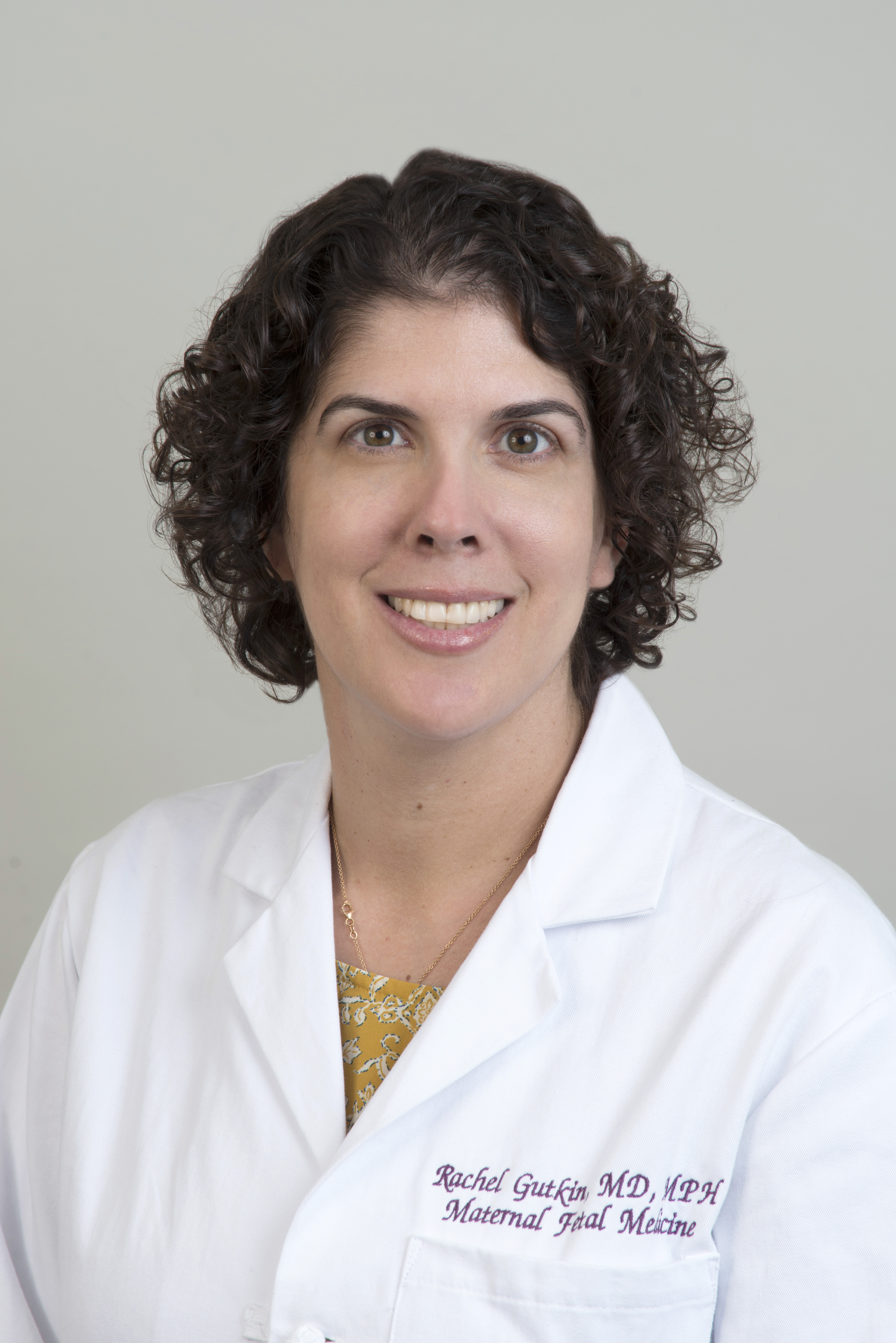 Dr. Gutkin is a Maternal-Fetal Medicine physician specializing in prenatal diagnosis, ultrasonography, and the care of medically complicated patients & their pregnancies. Dr. Gutkin earned her Bachelor of Arts in Human Biology and Spanish Literature from Brown University, graduating with honors. She received her medical degree from University of California, Irvine School of Medicine. During medical school, she received the Janet M. Glasgow award for graduating in the top 10 percent of her class and the James H. McClure Award for her outstanding academic performance in the area of Obstetrics and Gynecology. She also earned membership in the Alpha Omega Alpha Honors Medical Society for academic excellence.
Dr. Gutkin completed her residence in Obstetrics and Gynecology at the David Geffen School of Medicine at the University of California, Los Angeles. During residency she received the outstanding residency teaching award, and served as chief resident. She also completed her fellowship in Maternal Fetal Medicine at UCLA. During her fellowship, she simultaneously earned a master's degree in public health with a focus on epidemiology from the University of California, Los Angeles School of Public Health. During her public health studies, Dr. Gutkin completed the child and family health leadership training program, and received the Raymond Goodman scholarship for academic excellence.
Dr. Gutkin served as assistant clinical faculty for the Department of Obstetrics and Gynecology at the David Geffen school of Medicine at UCLA for three years after fellowship. During this time, she also served as chief quality officer for the Department of OBGYN. She mentored residents and fellows, and cared for complicated patients and their fetuses. Throughout her 10 years at UCLA, she worked numerous clinical research studies, and published on several public health topics.
Since 2015, Dr. Gutkin has been an associate physician at Pacific Perinatal Center. She is honored to care for patients and their families. She enjoys providing compassionate treatment during medically complicated pregnancies. Dr. Gutkin believes that listening to patients and educating them about their medical options are two of the most important services she provides.
She serves on the Obstetrics and Gynecology committees as Torrance Memorial and Little Company of Mary. She is also an active member of the Society of Maternal Fetal Medicine, the American College of Obstetrics and Gynecology, and the International Society of Ultrasound in Obstetrics and Gynecology.
Dr. Gutkin enjoys spending time outside of work with her husband and 3 young children. She loves reading mystery novels and watching movies. She speaks fluent Spanish.
Professional Affiliations:
Hospital Affiliations: